It just saddens me that someone just did not appreciate the things I did for her. I do not know if she love the dresses as gifts I gave to her. I'm not complaining but I just don't know what else to do just to make my feelings for her recognize. If this would not work, I might stray away from her for several days. Just putting some cold shoulder in the situation. I hope this won't last.
Angel in the Sky (2010) by Kisty Mea
CLOTHING LIFE HACKS

My mother taught me all of this, I then promptly forgot. 
Reblogging because im a fucking adult & need this information.

i never knew the laundry symbols.
Inspirational Quotes #NewPost [3]
Next
The Blogger,
Hey. Dino. Last time I check it was 3:02 pm. The time has passed and keeps ticking and yet I feel the world of mine still not revolving.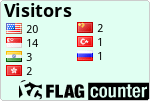 SCM Music Player